SD Associates, P.C. Announces Promotion of Brooke Rosenblatt to Partner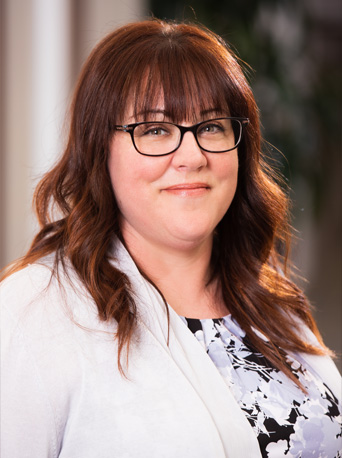 Elkins Park, PA, October 24, 2023 – SD Associates, P.C., a full-service CPA and business advisory firm located in Elkins Park, PA, is pleased to announce the promotion of Brooke Rosenblatt to the position of Partner. This promotion is a testament to Brooke's exceptional dedication, expertise, and contributions to the firm's success.
Brooke Rosenblatt joined SD Associates, P.C. in 2009 as a Senior Accountant and has been an instrumental member of the team throughout her tenure at the firm. Having an impressive track record of delivering outstanding client service and demonstrating exceptional leadership, Brooke consistently demonstrates a deep commitment to the firm's values and vision. SD Associates, P.C. is confident that Brooke's promotion to Partner will further enhance the firm's capabilities and elevate its position as a trusted provider of comprehensive accounting and advisory services.
"We are thrilled to announce Brooke Rosenblatt as our newest Partner at SD Associates," said Howard Siegal, CPA and Shareholder of SD Associates, P.C. "Throughout her time with us she has proven her unwavering commitment to excellence and has shown a deep understanding of our clients' needs. Her promotion is a testament to her outstanding contributions and dedication to our firm's growth."
"As a Partner," Howard continued, "Brooke will assume an even greater leadership role within the firm, and through her contributions we are confident that SD Associates will continue to deliver unparalleled service and build lasting, prosperous relationships with our valued clients."
Howard Drossner, CPA and Co-Founder/Director of SD Associates, P.C. praised the decision. "Promoting Brooke to partner was a decision fueled by unwavering trust in her abilities and her steadfast dedication to our firm's mission, which is to maintain the highest quality of standards, integrity, and professionalism in all we do. Her contributions have been instrumental in shaping our success, and we are excited to witness her continued impact as she embarks on this new leadership journey."
Brooke has been consulting and advising clients on a broad range of tax and accounting issues in both the public and private sectors for over 22 years. She specializes in real estate consulting services which includes acquisitions, sales, and tax-free exchanges, among many other areas.
"I look forward to continuing my commitment to delivering exceptional service to our clients and contributing to the growth and success of SD Associates," Brooke stated. "As a Partner, I am excited to take on this new leadership role, guiding our team towards even greater achievements and driving innovative solutions that will benefit our valued clients."
About SD Associates, P.C.
SD Associates, P.C., organized in 1983, is a full-service CPA and business advisory firm located in metropolitan Philadelphia servicing clients throughout the Tri-State area. Our firm's philosophy has been, and continues to be, to consistently provide the highest quality of personalized service to our clients. SD Associates' diversified clientele ranges from start-ups to fully matured companies, including manufacturing, wholesale distribution, retailing, financial services, professional services, real estate development, restaurants, and various non-profit businesses and organizations. Our six shareholders have over 140 years of combined experience, which includes a staff of CPAs with advanced degrees, including Masters in Taxation.
For more information about SD Associates P.C., visit us on the web at https://sdaccounting.com.
SD Associates, P.C.
Address: 300 Yorktown Plaza, Elkins Park, PA 19027
Phone: 215-517-5600
Website: https://www.sdaccounting.com